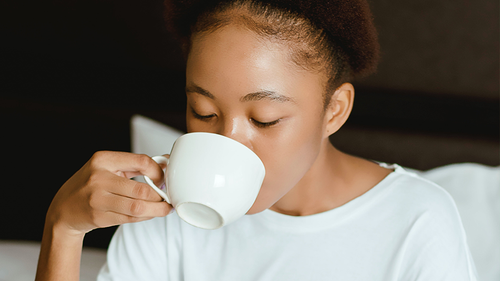 10 Helpful Relaxation Tips
In a world of schedules, zoom meetings, meal prep, workouts, social distanced play dates and everything in between, it can be hard to take time for yourself. We at Salada believe that being the best for other people starts with being your best self and being your best self starts here. Use these 10 relaxation tips to help set yourself up for success.  
1. Unplug
Set aside some time every day to unplug and unwind. Did you know that staring at a screen all day can actually affect your sleep? The blue light in our screens can keep us awake, for that reason we suggest unplugging for awhile before you go to bed.  
2. Daily journal
Journaling has so many benefits. Life is crazy and it's sometimes hard to sort through everything. Journaling is a great way to get all of your thoughts out on paper. It's also a great place to record things that you may not naturally remember down the road. Another helpful thing about journaling is setting goals. Studies actually show that you are 49% more likely to achieve a goal if you write it down. Why not give it a try? 
3. Listen to calming music
Now that you've taken time to clear your head by journaling, let's keep it clear. Try listening to music that relaxes you. Another fun challenge could be listening to classical or instrumental to help with focus and extra relaxation.  
4. Try a new podcast
If listening to music isn't your cup of tea, use some rest time to listen to a podcast. There are so many different podcasts you can listen to about pretty much anything! Comedy, educational, lifestyle and more! You are bound to find something you find interesting. Sit back and relax until the podcast is over for a time of reset and refresh.  
5. Take time on your skincare 
Don't skimp on your skincare routine! Our skin has been with us from day one we need to take care of it. Taking that extra time treat your skin right is one of the best feelings, and mutually beneficial for mind and body. 
6. Give yourself space to say no
Boundaries are key in self-care. Saying no to something you don't have time or energy for is not selfish. Take it day by day and take time for yourself so you CAN do more.  
7. Two words: Mani/Pedi
What feels better than a fresh manicure or pedicure? The ultimate tool for relaxation. Throw on a movie, grab your favorite color and make it a spa day! May we suggest our friends Mail Your Nails to give your nails an extra flare! 
8. Get your sleep
It may seem obvious, but sleep is one of the most important parts of your day. If you aren't getting enough, your body will notice. Sleep was intended to refresh us, getting the bare minimum will result in loss of focus and excessive tiredness.  
9. Try meditation 
Meditation is a great way to re-center and focus your thoughts. It's also not as difficult as it seems. No need to be in a yoga studio or on the top of the mountain. Meditation is about controlled focus breathing and thinking and you can do that anywhere. There are some great apps to help you with that as well. Our favorite is Headspace.  
10. Drink tea!
And of course, no rest and relaxation session is complete without a cup of Salada tea hot or cold! Don't just get through your day, Salda is here to help you conquer it.