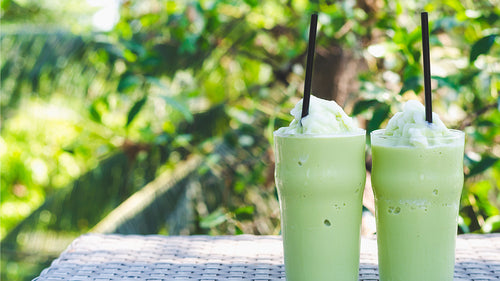 Healthy Shamrock Shake
Who says this delicious treat should only be enjoyed around St. Patrick's Day? We got you covered so you can enjoy it all year round! Our Mint Matcha Smoothie AKA a "Healthy Shamrock Shake" is a delicious treat you can indulge in without all the guilt. 
Ingredients:
2 Salada Matcha Green Tea bags 

1 frozen banana 
1/2 avocado 
1 cup of coconut milk (or milk of your choosing) 
1/2 tsp. vanilla extract 
1/4 tsp. peppermint extract 
1 cup of spinach 
1 tbsp. maple syrup 
1/2 cup of ice cubes 
Whip Cream topping (optional) 
Instructions: 
Add all ingredients into blender and blend until smooth. 
Top with whip cream, if desired and enjoy!