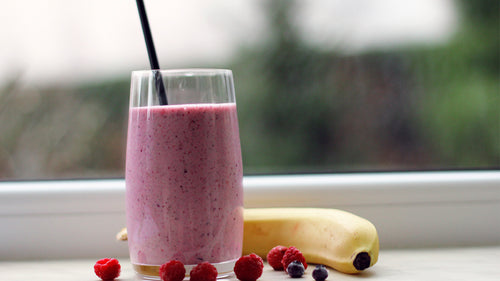 Berry Black Tea Smoothie
Our healthy Berry Black Tea Smoothie recipe combines brewed black tea with fruit and mint into one tasty afternoon snack. An unexpected twist to black tea, make it today and let us know what you think!  
Ingredients:
1 cup of brewed Salada Black Tea 
1 cup of frozen mixed berries 
1 cup of pineapple chunks 
1 banana, broken into chunks and frozen 
1/2 lemon, juiced 
3 fresh mint leave, or more to taste 
1 tsp. of honey (optional)
Instructions:
Combine tea, berries, pineapple, banana, lemon juice, mint and honey in blender. Blend until smooth.