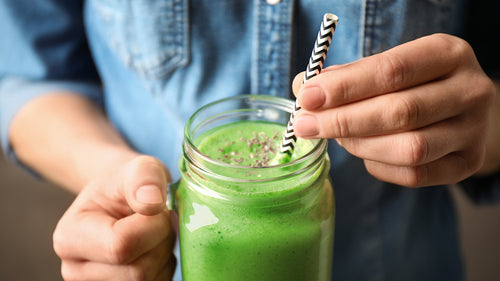 Matcha Green Tea Smoothie
Get your day started right with this nutrient-packed breakfast! Our Matcha Green Tea Smoothie is good and good for you! The sweetness of the banana mixed with that earthy matcha taste is sure to satisfy and with the help of that spinach, you will be fueled all day long! 
Ingredients:
1 Salada Matcha Green Tea bag (brew according to package and allow to cool completely)
2 frozen bananas 
2 tbsp. of milk 
1/2 cup of spinach 
Instructions: 
Add all ingredients into blender and blend until smooth.