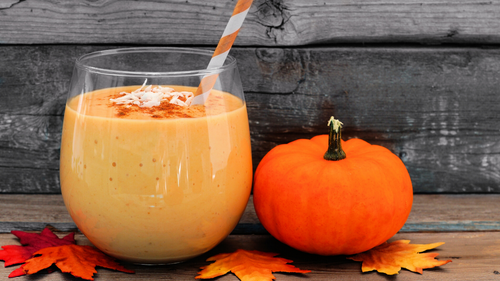 Pumpkin Spice Smoothie
Looking for an alterative to the Pumpkin Spice Latte... try our Pumpkin Spice Smoothie. Quick, easy, delicious and full of all your favorite fall flavors PLUS it's packed with valuable nutrients. 
Ingredients:
1 cup of cubed pumpkin (fresh or frozen)
1 1/2 glass of chilled green tea 
1 tsp. of cinnamon 
1/3 tsp. of ground cloves
a pinch of ginger powder
1 1/2 tbsp. of honey 
Instructions:
Make tea according to package and chill in the fridge. 
Throw it all in a blender and blend away!