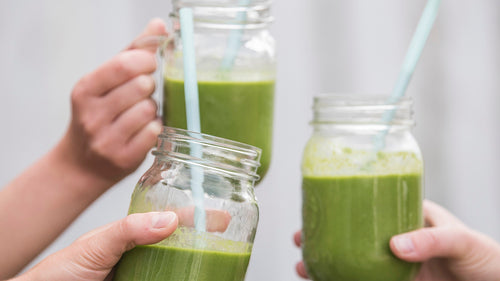 Super Green Tea Smoothie
Taste and nutrition collide when spinach, kiwi, avocado, and banana are blended with green tea for a nourishing smoothie with a kick of zesty ginger. The healthiest smoothie you'll drink all year. 
Ingredients:
1 cup of spinach leaves
1 kiwi, peeled 
1/4 avocado 
1 banana, peeled, broken in chunks and frozen 
1/2 tsp. of fresh ginger 
Instructions:
 Brew green tea according to package. Let cool completely. 
Combine tea, spinach, kiwi, avocado, banana and fresh ginger in a blender.
Blend until smooth and enjoy!