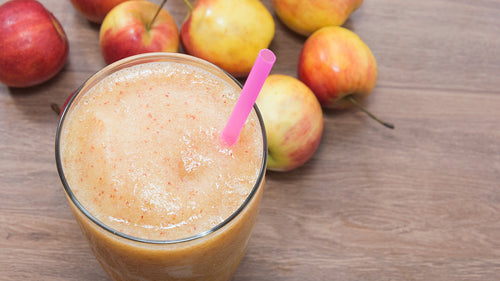 Green Tea & Apple Smoothie
You know what they say about having an apple a day... well they didn't say it couldn't be in a smoothie! The combination of apples and green tea make this smoothie simple, delicious and perfect for the fall season! 
Ingredients:
1 cup of Salada Green Tea (use 1-2 tea bags)

1 small apple (peeled, cored and roughly chopped)

1/2 banana (peeled)

1 tablespoon of flaxseed 

1/2 tablespoon of ginger (peeled and grated)

1 tablespoon of honey

1 tablespoon of fresh lemon juice
Instructions:
Put all ingredients in a blender and blend until smooth.

Serve immediately and enjoy!