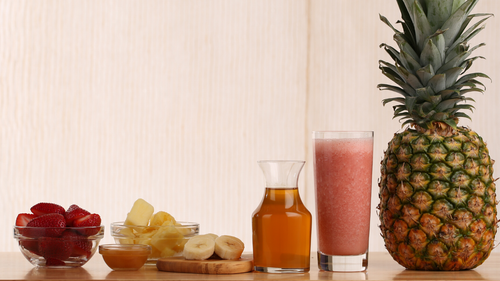 The Perfect Green Tea Smoothie
This green tea smoothie is exactly what you need to kick off your day or to power you through an afternoon! Made with pineapples, bananas and strawberries, this will be the sweet treat you can't put down! 
Ingredients:
1 Salada Pomegrante Acai Green Tea bag 
2 cups of sliced strawberries 
2 cups of Pineapple rings 
1 banana 
1 tbsp. of honey 
2 cups of ice 
Instructions:
Brew tea according to package, allow to cool for 30 minutes
Add cooled tea to blended, followed by strawberries, pineapples, banana, honey and ice.
Blend for about one minute until it's nice and smooth. 
Serve it up, kick back and enjoy!