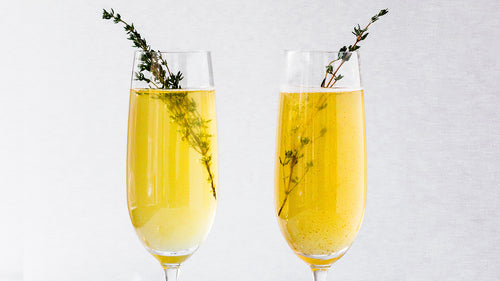 Green Tea Champagne
Bring out the green tea and let's toast to a memorable 2019, and cheers to a happy, healthy 2020! Try our Green Tea Champagne recipe to help get the celebration started.
Ingredients:
3 Salada Green Tea bags 
1 bottle of Champagne or prosecco, chilled 
Mint leaves, for garnish (optional)
Instructions:
Bring fresh cold water to a roiling boil. Let water cool for 1 minute after boiling.
Pour water over tea bags and steep for 3-5 minutes. Remove tea bags and discard. 
Refrigerate brewed tea for 1 hour or overnight. 
To serve, fill champagne glasses halfway with green tea and top off with Champagne and mint leaves.