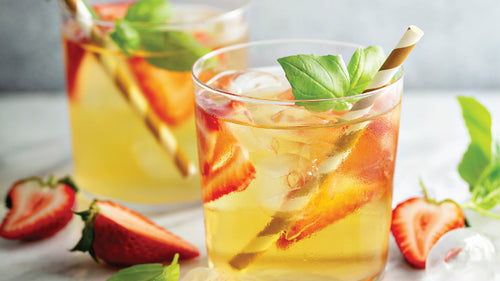 Strawberry & Basil Green Tea
This fruit sweetened iced tea recipe is oh so cool, refreshing and nourishing. A happy twist to the classic green tea. Perfect for parties or just an afternoon at home! Happy sipping! 
Ingredients:
4 Salada Green Tea bags 

4 cups of hot water 
1/2 cup of honey 
4 oz. of strawberries, sliced
2 cups of ice cubes 
Fresh basil 
Instructions:
In a pitcher, make the tea by adding hot water to the tea bags 
Add honey, stir well and chill in fridge for 1 hour
When ready, add the strawberries and ice cubes
Mix well, serve cold with fresh basil.