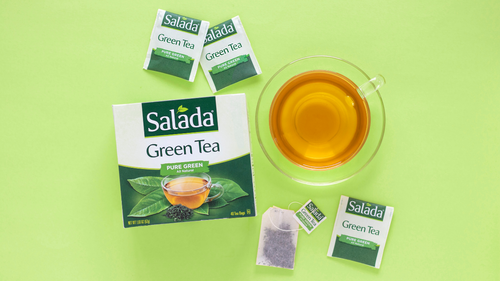 The Perfect Hot Tea
Nothing beats a hot cup of tea. Check out how we brew the perfect cup! 
Ingredients:
Grab one tea bag of your Salada Green Tea flavor.
Sweetener of choice, if desired. 
Instructions: 
Bring one cup of fresh cold water to a boil.
Let your water cool for one minute.
Pour into a mug and add the tea bag.
Let the tea steep for 2-3 minutes.
Remove the bag and enjoy!
If desired, add sweetener.