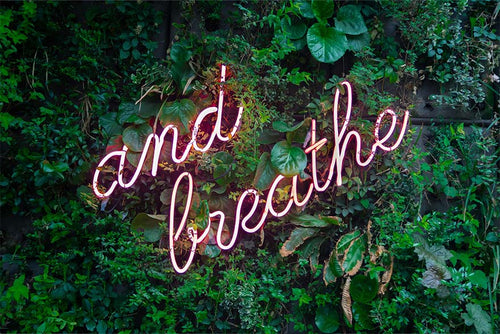 11 Best Self Care Tips to Start Today
Juggling everything from a pandemic, working in the office or working from home, managing a household and trying to preserve a social life is a lot to handle for anyone. It's easy to forget to put yourself first and make sure you are taking care of your own mental and physical health. Self care is attainable though! We have some of the best self care tips out there that are easy to fit into anyone's busy schedule. 
You can find the best self care tips that fit into your weekly schedule without uprooting any other important tasks on your calendar. Self care involves eating well, making time for social outings with friends, doing something for yourself every day and taking some time to breathe, meditate and feel grateful for everything you have. 
Are you looking for some very simple and very satisfying self care tips to improve your daily outlook on your life? Read on to learn about self care and discover the 10 best self care tips to start today!
Why is Self Care So Hard? 
Before we can deliver the self care tips, let's read and digest self care and why some people find it so challenging. It's difficult to pinpoint when self care became frowned upon and we lost touch with taking care of ourselves. Somewhere along the line, Americans were led to believe they needed to put everyone else and everything else first, including family members, friends and jobs. That's simply not the case any longer and we should strive to make sure we are doing well mentally and physically. 
There's a new movement underway to bring self care back and prioritize yourself first. Why? If you don't take care of yourself, both physically and mentally, how can you take care of others? Don't listen to the negative bias out there. Realize that self care is important and should be prioritized. 
Many people search for "self care how to start." That's because the process seems daunting but we can help. Learn about some of the ways to take care of yourself below by finding out more about the aspects of self and the 6 types of self care.
What Are the Six Aspects of Self? 
The five main aspects of self that everyone should aspire to nurturing and taking care of include: 
Social wellbeing

Mental wellbeing

Emotional wellbeing

Physical wellbeing

Spiritual wellbeing

Professional wellbeing
What Are the 6 Types of Self Care Broken Down?
Social
We're not talking about living your best social life here. This wellbeing self care type should be more about meeting new people, while also maintaining your current social circle. Make sure you are staying in touch with your "tribe" and not neglecting those special people in your inner social networks.
Take time to think about what everyone in your social network means to you. You should also take the time to tell those people why they are so important to you at least once a year. Also, take this time to decide who stays and maybe who needs to be removed from that social circle. Have a healthy balance of people in your social circle that challenge you and support you too. Those that are causing you mental anguish and only providing negative energy should be taken out of the circle. Do some social self care meditation!
Mental
Your mental self care should revolve around taking time to clear your mind daily so you can make sound strategic decisions when you need to most. Mental clarity breaks allow you to be more prepared too for stressful events, overwhelming moments and even bouts of sadness. 
Try meditation, writing in a journal and listening to nature sounds or audio books as a way to practice mental meditation. 
Emotional
Channeling the right emotions when you need them is hard sometimes! Our emotional wellbeing is important and in order to stay positive, you have to take time to let the emotions come to you and practice how you want to react in certain situations. This will help you tremendously during tough and challenging times in your life. Remember it's always OK to feel how you're feeling too!
Physical
Physical health is so very important to the rest of these mental self care exercises. Whether you are taking time to breathe properly during meditation or taking a walk, a run or doing aerobic exercises to get your heart rate up, physical exercise creates an endorphin rush that truly helps your mental attitude.
Spiritual
Whether you practice a religion or are just looking for some spiritual guidance, this is an important part of your self care journey. If you are not religious, that's OK and you are not excluded from this exercise. Those that don't pray can still participate by practicing gratitude for their current space in this world during meditation. 
Try journaling what you are grateful for and practice your gratitude in how you act toward others on a daily basis. 
Professional
Professional self care involves taking care of your financial health and being smart with your money. Practice saving money from your paycheck each month and setting some money aside to help others. An added bonus? When you are taking care of your own financial health, you can set some of those savings aside to help promote your own self care throughout the year in the form of yoga classes, a gym membership and more!
What Are 5 Self Care Strategies?
Are you looking for some overall self care strategies or mottos to remember when you are starting off a new year with a new self care plan? Try these 5 self care strategies to get you started: 
Get regular exercise

Maintain friendships that matter

Eat a balanced diet

Think of yourself as your own best friend

Plan something you look forward to each week
Self Care Tips You Should Try This Year
Are you ready to start your new self care year now that you know more about why self care is so important for you physically and mentally? Still looking for self care tips to get started? We got you covered below with 10 best self care tips.
1. Try Meditation
Anyone can try meditation! All you need to do is find the time and make the commitment. To dip your toes into meditation, try the following: 
Find a peaceful place to sit

Commit to a time limit

Connect with nature or quietness around you

Concentrate on your breathing

If you notice your mind wandering, commit to coming back to the meditation

Smile when your time is up and do it again tomorrow!
2. Create a Calm Playlist with Meditation Music
Put together a playlist in Spotify, the Calm app or your favorite music app to stay calm and press on. You can even create different categories of calmness for whatever you need during any time of the day like. These playlist categories can include:
Focus playlist

Relaxing songs

Sleeping music

Nature sounds
3. Download a Breathing Exercise App
Looking to go a step further than creating a calm music playlist? There are so many free and paid breathing exercise apps out there you can try to take your meditation game to the next level. 
These apps help you breathe better, provide daily meditations and exercises to stay mentally sharp and can help you find ways to relieve stress and unwind before bed!
4. Schedule a Movie Night
Set up a movie night with friends or your special someone to relax and reconnect with those you love. To make it fun, try: 
Picking a movie

Creating a theme and decorating

Making some good popcorn

Bring candy or ask guests to bring homemade desserts

Try a movie projector setup in the backyard

Have enough blankets

Make cocktails

Have fun!
5. Make No Makeup Days a Thing
No Makeup Day is on April 26th but who says it has to be a once a year thing? Trying a no makeup day once a week to revitalize your skin is fun and liberating! Have no fear. There are ways to look beautiful without makeup. These makeup self care tips include:
Keeping your face clean from oils

Keep your skin moisturized

Maintain clean and shiny hair

Keep your lips moisturized with tinted lip balm

Try a facial massage to reduce swelling

Wear clothes that fit well

Wear accessories that stand out

Whiten your teeth

Keep your eyes hydrated and eliminate redness with eye drops

Trim your eyebrows

Accentuate your eyelashes

Work on adorable facial expressions

Use great posture
6. Hydrate with Water Boosters
Did you know you can hydrate with more exciting things than water and still get your daily water intake? Try calculating your water intake to learn how much you need each day. You can count tea or water boosters infused with vitamins and antioxidants to provide you with added benefits for your body while staying hydrated! Try hydrating using cold water infusion tea bags.
7. Make Extra Time for Your Skin
Try making some time for your skin this year! Keep it healthy and hydrated with these easy tips:
Use a moisturizer with UV-ray sun protection

Use a humidifier especially during the winter months

Wear gloves to protect your hands

Turn down the heat to avoid excessive drying out of the skin

Keep showers and baths short. Long hot showers can do more harm than good. Your skin needs just 5 minutes of hydration shower wetness. 

More sleep helps the skin!
8. Find Some Cozy Items to Make You Feel Good
Are you looking for something comfortable to wear? Or maybe wearing something warm that feels nice on your skin relaxes you and makes you feel good? Finding cozy items to wear that help you unwind and relax should definitely be considered a self care practice! Some cozy things you can buy to help you with this practice this year include: 
Soft and cozy slippers

A soft weighted blanket

Sweatshirts that feel more like sweaters

Super soft mittens

Fleece-lined leggings

Shawls

Cozy throw blankets for your couch

Scented candles

Comfortable hats and beanies

A new warm jacket

Thermal socks

Plush robes

Oversized pillows for your bed

Flannel sheets

Snuggle pajamas

Bubble bath bombs

Earmuffs that also act as headphones
9. Get Active Once a Day
We highly recommend getting up and out of the house or your office cubicle to move around every day. Just a 30-minute walk before work or on your lunch break can go a long way to helping to increase your mobility and generate enough activity to help with your metabolism. 
If you can't get up and walk or exercise for 30 minutes a day, especially during work hours, set timers to get up and stretch and move every couple of hours! Every little bit of exercise and movement helps your body and your long term posture! Every minute of movement helps!
Other activities you can set time for some quick exercise when you can carve out some time includes: 
Walking

Aerobic exercises

Yoga
10. Read a Good Book
We highly recommend picking up a good book (yes, they still make real books). You can also download a new book on your pad and allow yourself to relax by delving into an alternative reality or just getting your mind off the real world for a bit. Reading a book allows you to unwind. Try a fiction, non-fiction or even a self help or inspirational book. Anything that will inspire you to read will work! Even better? A study by the University of Sussex reported that reading a book can reduce stress by up to 68 percent!
11. Try Tea Meditation
Have you tried tea meditation? Try being present and mindful during a cup of tea each morning, using the entire tea routine as a tea meditation ritual. When you are selecting the tea, making the tea and drinking the tea, focus on yourself and take some time to do some reflecting and self meditating to prepare for the day ahead. 
We suggest trying herbal tea during your meditation process. Whether it's a chamomile tea to relax you after a long day or a mint melange tea to jumpstart your day and focus you, there's a meditation tea for your current mood!
Try Salada Today to Kick off Your Self Care Year!
Salada offers the perfect teas to get your new year started or to rejuvenate any time of the year. Our tea is the perfect complement to the best self care tips you can use above to tackle your year with confidence! Whether it's a delicious green tea, black tea or Salada Soothing Teas, we have you covered. Shop our Salada product selection today.